8255 Port Monitor
8255.exe port monitor program.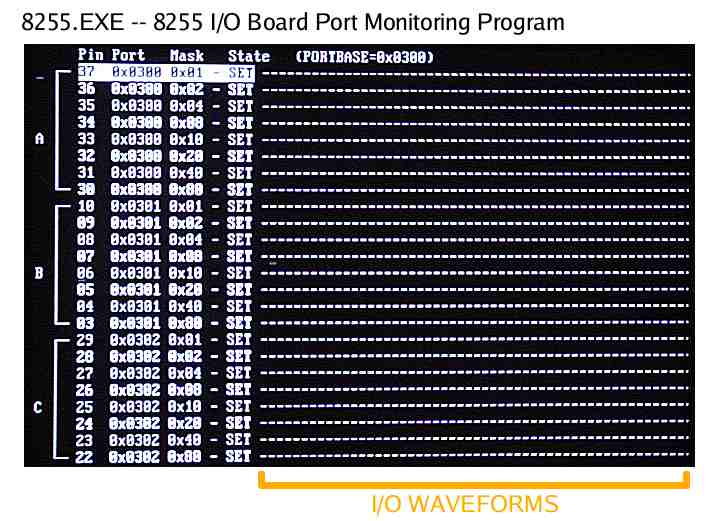 "8255 I/O Board" Monitoring Program
To run this program, just invoke 'kuper' from the DOS prompt. Supply the base port number in hex on the command line, eg. "8255.exe 0300" to monitor ports 0300 thru 0302.

This program monitors the three 8255 ports as inputs only. For output control, you would need to manually change the bits either from DOS "debug", or via the home program's setbit/clrbit commands.

The 'State' column shows the real time input state of the bits on the three ports. A scrolling 'oscilloscope' readout to the right (the dashed lines) shows the last second or so of samples.

Hit any key to exit this program.

The 8255.exe program should be part of your OPCS installation. If it's not, you can download it from http://seriss.com/opcs/ftp/.