Bell System KS-19252-L1: 25pair C-P-C Bridge (Splitter)
These devices are quite simply "Y" splitters for 25 pair cables, and are often used to bridge (or "daisy chain") phones into long cable runs, where several phones have to hang off the same 25 pair circuit.

Typically an entire installation can be wired with just a hand full of M-F ended cables (or "B25A" cables) plugged into these devices at each phone set, e.g.

The device itself has a single male plug connector ("P") surrounded by two female connectors ("C"), making it possible to chain these devices with M-F cables. The M-F cable would started at the KSU, its male end attached to the KSU's female connector, and the female end would connect to the center connector on this device. The male-ended phone connector would connect to one of the female connectors on the device, the other being available for another M-F cable to chain on to the next device.

The C-P-C designation indicates the connectors inside the device, and stands for "Connector-Plug-Connector" (or "Female-Male-Female"). Other devices have different designations, but this one is the most popular; a female-ended cable can plug into the male in the center, and two male cables can plug into the device's female connectors on either side of that. For all possible connector configurations of this device, see the table on this ComKey416 page.

Typically phones have male ended cables, so they plug into one of the two female connectors inside, and then a source cable's female end plugs into the center male connector, and the extension cable's male end plugs into the other available female connector to complete the circuit.




| | |
| --- | --- |
| | WARNING: This device bridges ALL 50 conductors in the 25 pair cables. Phones such as the 2565 cannot be trivially bridged without first making wiring changes within the phone. The 2565's violet pairs NEED TO BE SPARED OFF INSIDE THE PHONE, or the phone will cause problems in a bridged system. See below for details described in the BSP documentation. |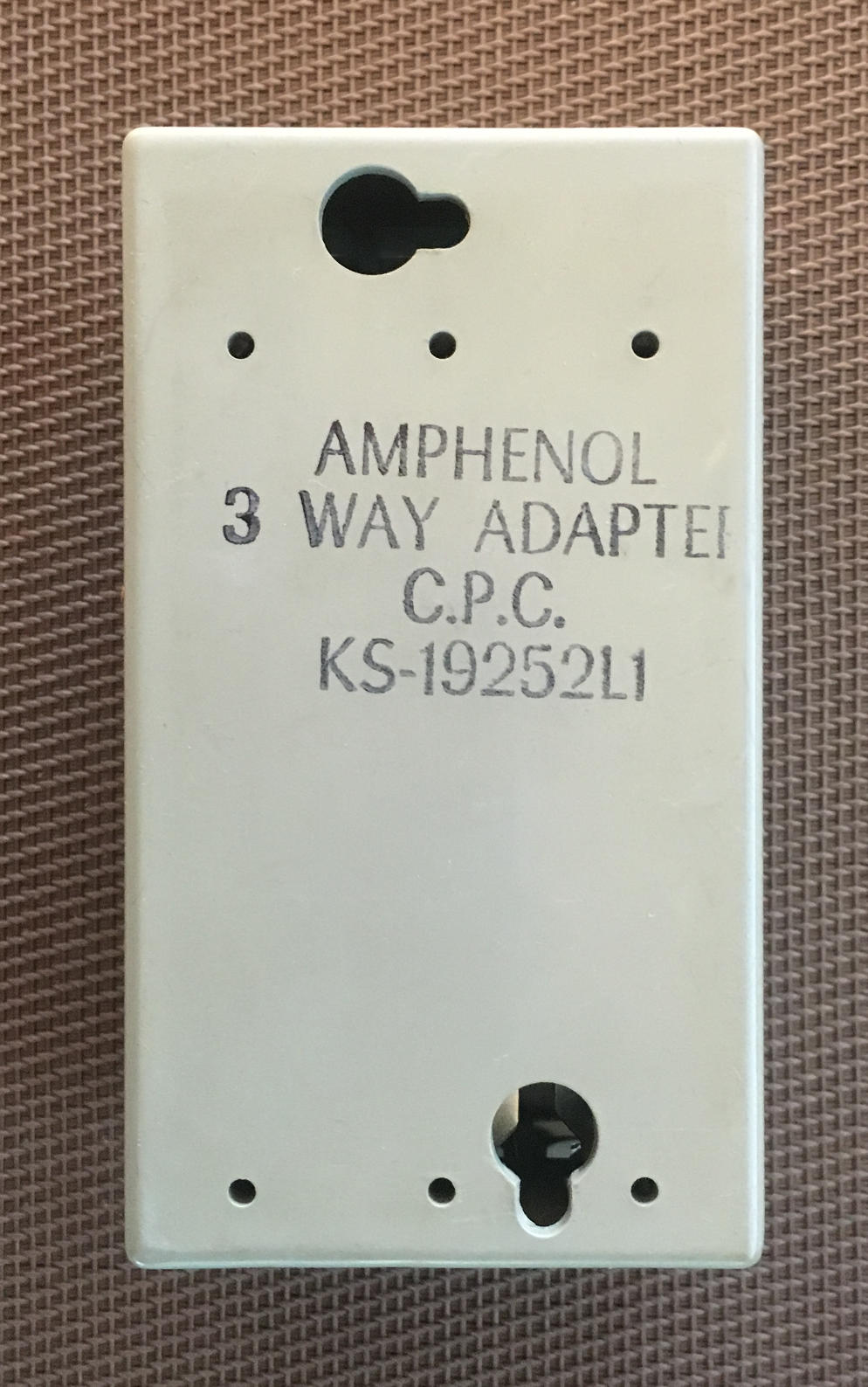 KS-19252 L1: Rear with mounting holes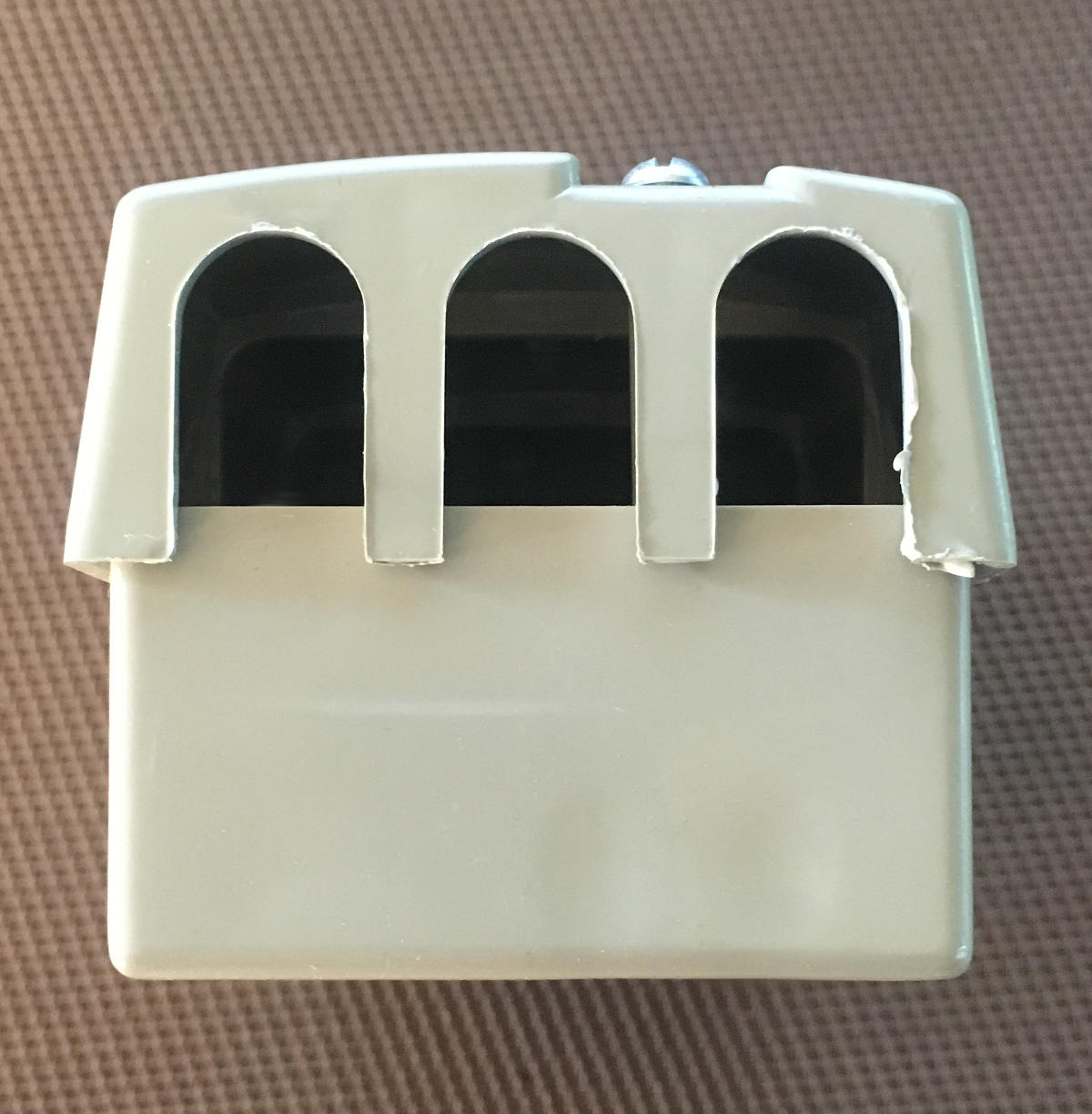 KS-19252 L1: Bottom with cable entry holes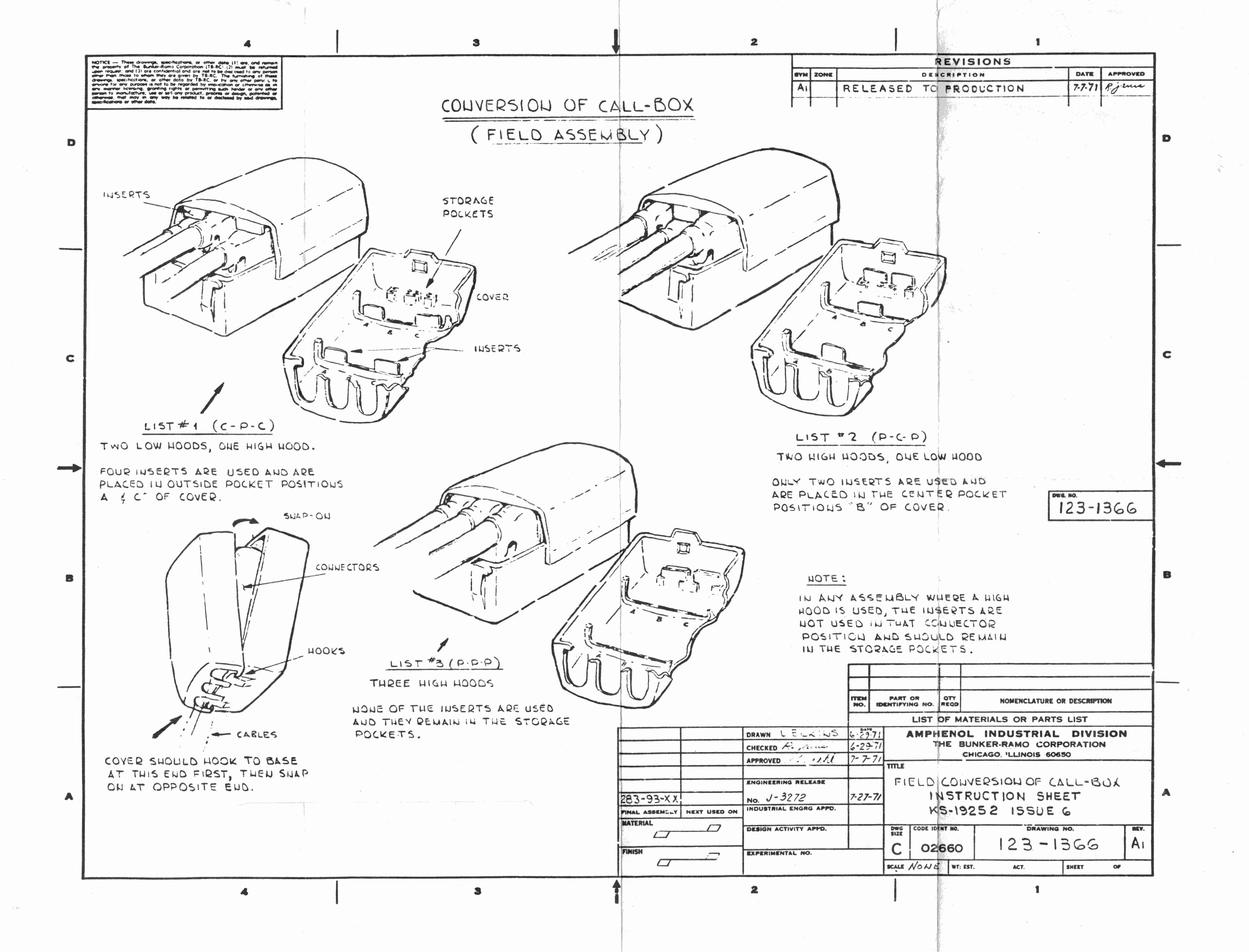 KS-19252 Amphenol "Instruction Sheet"
2565 Phones
The 2565 phones have their violet pairs configured for a speakerphone, so bridging these phones together will cause problems with lights and buttons, even when on hook.

The BSP documentation (e.g. 502-543-403) for the 2565's cover this speaker phone issue. You can see the sneak paths the violet pairs (highlighted in violet below) can cause in these phones, interfering with the rest of the phone's circuit (shown in blue).


Quoting the head of Bell System Practices 502-543-403 for this phone, it states:

2.05 When a 2565GK (MD) or 2565GKM telephone set is not used as a speakerphone set and is multipled with any other set furnishing speakerphone feature, speakerphone leads must be disconnected, insulated, and stored either at the telephone set or at the multipling point. If not disconnected, the speakerphone leads will provide a common path between the circuits of the multipled telephone sets. The leads to be removed are as follows: T1 (V-G), R1 (G-V), IT (V-BR), IR (BR-V), AG (V-S), and LK (S- V). Speakerphone connections are shown in Section 512-720-405.

So in short: spare off the violet leads inside the phone before using a bridge, or there'll be trouble!