Fl_OpDesk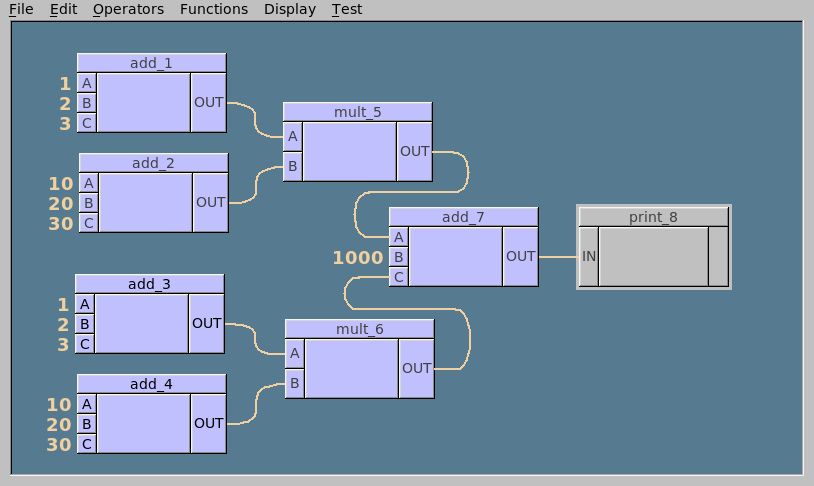 Screenshot of the example 'test-app' program that generates simple perl scripts.
A 'node graph' or 'node tree' widget, where users can connect 'operation boxes' together to form interconnects that can be used to generate code (ie. perl, python, C, etc) or other custom data structures that follow a 'tree' of nodes.

Comes with full documentation. Coded so as to hopefully be added to the FLTK core someday. (Up to the FLTK maintainers.) This widget assumes you have FLTK 1.x and the std C++ library (eg. std::string, std::vector, etc)

There's a snapshot of the current version's Doxygen Fl_OpDesk documentation, a simple test program, and a more advanced, full on application, and some screenshots.

The Fl_OpDesk project was designed so as to either be merged in the FLTK 1.x main tree, or just installed as a subdirectory of your individual project. The latter is recommended.
Downloads
There are Release Notes and Readme files that come with the source. You can download the latest versions:

| | |
| --- | --- |
| Questions? Bugs? Send mail to: | |